About Paralect🌍
Paralect is a startup studio and venture builder. And we need help sharing our stories with the world — that's where you come in 🚀
We strive to build a place for creative people where they can develop their personal brand while working on exciting products.
We are looking for a creative

Copywriter!
Our Marketing team: Head of Marketing, Head of Content, SMM-manager, Marketing analyst, Designer, Videographers, Photographer
See what you will do with examples of how we do it👇
Drafting short news posts about the company's products

Creation of articles dedicated to the processes and issues of mentoring in the company
We're looking for:
2+ years copywriting experience

Pre-advanced English level

Understanding the IT market (but not the intricacies of development)

Ability to conduct interviews to collect materials for articles

Ability to think analytically

Mastering the art of storytelling

Portfolio availability
Will be a plus:
Experience in the domain of startups, digital products and IT
🤗

To get to know each other better, we have compiled the marketing principles we follow
We're a people-centered team, so this theme should be present throughout all our content output.
1. Putting People-first in practice 🧔🏻‍♂️
Write each post for someone
Think about the value you bring!
Be afraid to sound like soulless bureaucratic companies.
Natalia Puzikova, Head of QA at Paralect, believes that the best way to develop the QA brand and reputation is to show (and share!) our expertise 💪🏽
Natalia Puzikova, who leads the QA team, believes the best way to develop trust and improve end-user experience with digital products is to show (and share!) our experience 💪🏽
Be short and to the point, don't waste time on speaking about obvious things or smth too vague or far away.
"In my opinion, this is a really great idea, because you are founding the company not to just earn money. You need to bring the value to humanity." – Victoria Barouskaya, Project Manager at Paralect
All our teammates are free to share their ideas and test them in our Product Lab. Our employees know we'll support them to help create and develop products that improve society 🌎
2. Connect our experience with that someone. Be sincerely proud of the success of your team, partners, and network. 😊
Speak about people and their stories/cases. Use quotations from our teammates, mention and tag people.
Tell the story everywhere it's possible. Even a short story is better than no story at all👉
3. Hook then give the main message
People scroll supa-fast! So the first line of any post has to grab them. This can expose a pain point or be a "hot take" on a current topic. Take a side.
Then deliver the key point(s) quickly. Emojis are nice.
4. Stop being know-it-all, always serious and boring. Engage in communication and sharing thoughts instead of just translating your opinion.
Question your own experience, ask your audience and you'll see that sharing the experience is more powerful than translating your idea.
Try to be like AJ (followed by 23,393 followers) worldwide expert who still asks for any thoughts/insights/experience from those who are learning from him!
5. Re-use and repeat what you've posted
Just remember that you see each peace of content that you produce. While your audience see around 10-15%. It's OK if you get tired from your content OR the idea you pitch BUT your audience needs more time and more touches with the idea. Don't deprive audience of the opportunity to hear your idea and understand it.
6. Create context, engage people into and only then create a content
When you create a content you speak about the aspects that millions of others do, using the same keywords as they do. Instead of that create a context as resonant as possible and it will make people create a content around you and your story.
Good context examples are:
Make experiments and run a virus. Good one, of course!
🤭 Terms to Use
Partners or Founders/Entrepreneurs NOT clients
We or our community NOT Paralect or our company
Domain/expertise NOT Department
Продуктовая компания/Paralect NOT Международная IT компания
We offer:
Framework for professional and personal growth: regular reviews to develop professional competencies, corporate library, internal meetups, workshops for learning and experience sharing, English classes
Flexible working hours, remote work (with optional access to the office)
Participation in various social and team-building events.
25 calendar days paid vacation per year + 3 paid personal days, paid sick leave
Bonuses: partnership & bonuses (allsports.by), maternity bonus, employee referral bonuses
Personal brand development with the help of our video & photo production (check it out)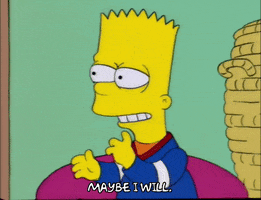 Connect with me to learn more about the vacancy and Paralect in general.
Looking for other open positions?